Traderush.com Broker Review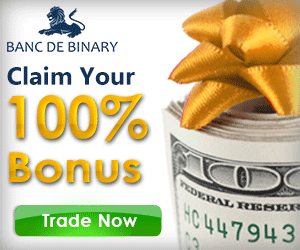 traderush.com is one of the fastest growing platform of binary options on the Internet. Thanks to its easy to understand and use interface and its great customer support, traderush.com offers many traders the best online services. No matter from which part of the world you are, traderush.com can be easily used by anyone. Because it has an impressive range of currencies, stocks, commodities, and indices, you will have numerous opportunities to learn how to trade things via binary option.
The traderush.com platform was launched in 2011 having as motto: 'Knowledge is power!' and it introduced on the market the '60 second binary options to the online trading community' – this way, many traderush.com users have been able to earn up to 70% in only 60 seconds.
If you want to start trading with trederush.com, you only have to follow some simple steps: choose the asset (assets) and decide whether it goes up or it goes down, and in a few minutes you will become a real trader. You will be surprised of how quickly you can start transacting, and you will want to come again very soon.
---
How to make an account and start trading
New traders who want to see how things work on the traderush.com platform can freely register and open an account on the Trade Rush web site. Then, they must fill in a form that is given to them with all the data required. After this, they must deposit some funds if they want to start trading – this can be done in various ways: via credit or debit cards, wire transfers and money bookers. After all these procedures, they can finally start trading until the expiry date – all traders can follow their position anytime they want during the trade with the help of 'Today's Open Position' that can be found on the Trade Rush website.
The newly registered users who do not want to trade from the first day are not demanded to add funds to their account or to provide credit or debit card(s) details.
Also, after opening an account on traderush.com, you will have the opportunity to choose your currency. But be very careful, once you have chosen your currency (USD, EUR or GBP) you will not be able to change it.
---
Deposit and withdrawal documents
If you want either to deposit or to withdraw funds in and from your traderush.com account, you must submit some documents that will authenticate your account:
An ID that must have a photo (driving license, residency card or a passport) – it is mandatory to be issued by the government.
Proof of address – this can be done with a utility bill that has your address on it.
If you invest through a credit or debit card, you should provide a front and back copy of the card. On the front cover you should have your middle eight numbers covered and on the back cover you should hide the CVV. – if you have more credit or debit cards where you receive funds from trederush.com, you will have to do this procedure for each and every one of them.
---
Minimum deposit allowed
If you want to invest money through traderush.com, you should know that there are many ways to do it. The most common is through a debit or credit card. On the traderush.com website, it is mentioned that the minimum amount that you have to deposit in order to start trading is 200USD, 200EUR or 200GBP, depending on which currency you have chosen. If after seeing this, you still have some uncertainties, and you want to know for sure how much money you have to have in your account before starting the trades, you can search their contact details on the website and ask them for more information.
However, if you want to deposit your money into your account via wire transfer, the minimum deposit allowed is $500. For other deposits less than $500, you will have to pay an extra $30 fee.
Also, especially inEurope, traderush.com users invest their money through MoneyBookers. This is a very popular way of investing, and does not require many formalities. Simply go on the web site of MoneyBookers, and they will teach you how to invest with traderush.com.
---
Payment systems
In order to have no problems with the withdrawal of money, you should be very careful when submitting the documents mentioned above. There are no additional fees if you are withdrawing your money on a credit or debit card, but if you use the bank to transfer it, you will have to pay a $30 processing fee. Usually, it takes almost 2 business days for your request to be processed and between 5 to 7 days for the money to arrive into your account.
Like with other binary option platforms, at traderush.com, all the funds invested by a credit or debit card can be withdrawn only to the same credit or debit card that corresponds to the documents provided by the owner of the account. Also, the amount withdrawn should not be higher than the amount invested.
Via wire transfer, the traders can make only one free withdrawal per month. If it happens to need more than one wire transfer in a month, you will have to pay an additional $30 fee.
If you want to cancel the withdrawal, you only have to contact the traderush.com customer service and they will help you out.
---
Free demo
The only disadvantage of traderush.com website is the lack of an interactive demo. Even so, all the services provided by traderush.com are impeccable, and they can be used by all types of people, from those who have a great experience in online trading, to those have just started to learn about this way of making money.
All in all, the binary options platform from traderush.com is one of the best. Choose today to learn how to trade under their guidance, and you will not regret it. All your personal information will be safe, and every transaction that you will make can be a potential success.
---
---